Premier Property Management
Let us manage your Grand Valley rental property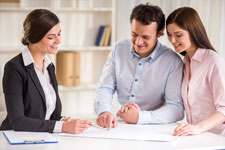 We are dedicated to selecting quality tenants and keeping your investment in good repair with minimal cost, we want your real estate investment to be a success. Premier Property Management is a full service real estate company that specializes in property management. We hold ourselves to the highest standards of integrity and provide you, the owner, with high quality service.
The benefits of hiring a Professional Property Manager:
You don't have to:
Hire someone to clean, paint or make repairs.
Advertise, take rental calls, and show the property.
Screen applications and be apprehensive about who to pick.
Worry about all the paper work and deposit money.
Have tenants calling at all hours of the day and night.
Confront tenants on tough issues like collecting rents or taking better care of the property.
Collect NSF checks.
Serve legal notices or start an eviction.
To schedule and fill out move-out inspections, send refund checks... and start the process all over again!
Your leasing and management fees are tax deductible!
How we will work together:
Discuss and determine rental rates and terms with owner.
Compose and place advertising on behalf of owner.
Set up appointments and show property to prospective tenants.
Qualify prospective tenants by conducting reference /credit checks.
Negotiate acceptable rental agreement with tenant as owner's agent.
Responsible for overseeing and paying for, on behalf of the owner, preventive and corrective maintenance; within the limits stated in the management agreement. Available 24 hours a day, 7 days a week for tenants to page with maintenance emergencies.
Conduct semi-annual inspections of management properties; drive by inspections are done on a more frequent basis, as needed.
Be available to both owner and tenant to discuss any details involving property.
Collect rent and handle delinquencies in a timely and efficient manner.
Handle evictions if necessary.
Handle all aspects of property turnover to prevent extended period of vacancy.
Send a monthly-computerized report of income received and disbursements paid on behalf of owner, along with a check for the net proceeds.
Provide an annual IRS approved 1099 tax form.
Inquire About Our Services
(970) 245-1133
What distinguishes a Professional Property Manager from other landlords?
Do you know all of the landlord/tenant laws for your city, state, and federal government?
Do you know rent values, vacancy factors, and time on the market in your area?
Do you have a rental application and consistent screening policies that meet all of your legal obligations?
Do you take the time to perform thorough move-in/move-out written inspections and routine property inspections?
Do you personally know reputable painters, electricians, roofers, chimney cleaners, carpenters, furnace and appliances repairmen who are licensed, affordable, and reliable?
Do you effectively confront and negotiate with the tenant and enforce the terms of your rental agreement?
Do you have the ability to recover NSF checks, evict tenants, and collect bad debts?
A Professional Property Manager Does!
We belong to the National Association of Residential Property Managers. NARPM is a professional organization that promotes education, designations, and networking and as a resource to empower its members with knowledge and skill. As NARPM members we honor and subscribe to the NARPM Code of Ethics and Standards of Professionalism.
Grand Junction Area Information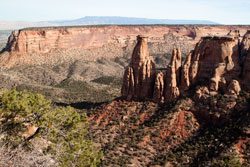 Grand Junction's Colorado National Monument was home to a stage in the Coors Classic known as "The Tour of the Moon" due to the Monument's unique landscape. Since 1958, the JUCO World Series has been playing at Suplizio Field. Most recently at Suplizio Field, a new professional Minor League Baseball team affiliate of the Colorado Rockies in the Pioneer Baseball League came from Casper and are known as the Grand Junction Rockies. Adjacent to Suplizio Field, Stocker Stadium is home to the semi-professional Grand Junction Gladiators football team. Both Suplizio Field and Stocker Stadium also host Colorado Mesa University as well as School District 51 sporting events. Source From Wikipedia