Owner Resources
Information You Need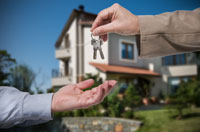 At Premier Property Management our owners are our business. Our goal is to serve our owner's best interest and provide well-maintained properties for the rental market. Our company mission is not to be the biggest company around, but to provide the best service to our owners and tenants.
Resources & Tools
Have a Question?
Frequently Asked Questions
What kind of maintenance will be required for my investment property?
Homes require regular and preventative maintenance. Different occupants stress the homes in different ways. Unforeseen maintenance may be required. Sprinkler systems, plumbing systems, appliances and heating/cooling systems require maintenance. In order to keep your investment property in good condition, and maintain the home in a safe condition for your tenants, it is imperative to keep these items, as well as other items, in good working condition. We will monitor the overall condition of the interior and exterior of your home and will coordinate repairs as necessary as per the Property Management Agreement. Making a repair immediately for $50.00 is typically more effective and cost efficient than doing the same repair later for $500.00. Please understand that home repairs priced below $250 are considered minor repairs. We will make these repairs as needed without the owner's consent as per the property management agreement. If the homeowner does not want to properly maintain the home, then we may elect not to assume responsibility for managing the property.
View More
Areas We Serve