Owner Resources
Information You Need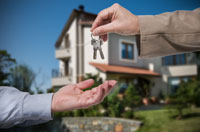 At Premier Property Management our owners are our business. Our goal is to serve our owner's best interest and provide well-maintained properties for the rental market. Our company mission is not to be the biggest company around, but to provide the best service to our owners and tenants.
Resources & Tools
Have a Question?
Frequently Asked Questions
What will my property rent for and when will it be rented?
Property managers do not control the rental market and do not guarantee how much the home will rent for. Property managers also do not guarantee how long it will take to rent your home. If you demand top dollar for rent, be advised that it could require a lengthy time period to find a tenant.
View More
Areas We Serve